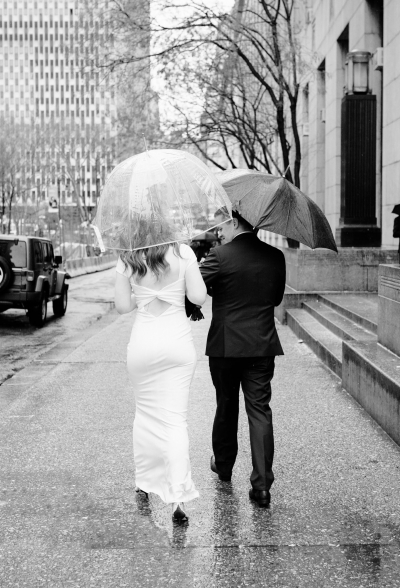 How we met...
...we met for the first time many years ago, through friends, in sunny California. Years passed, with both Rob and Alison taking their own individual paths. It was in 2017 that everything changed. Alison moved to New York to work for an airline, and began flying to London.

Rob noticed this, and invited her to meet up with him for a guided tour of the city. This tour turned into more meetings, and more meetings turned into dates, and dates turned into a relationship, and the relationship turned into a marriage!



Having lived thousands of miles apart, seeing each other on fleeting weekends in New York, London or another European city, Alison and Rob got married on the 22nd of March 2019 and are now setting up a home in Croydon.
The proposal...
It was a typical day for Alison. A flight from New York to Paris. But there was a twist. Rob had booked a flight to meet her there, without her knowing. She landed, he landed, they met, they went to Les Jardins du Luxembourg and there, next to the Medici Fountain, Rob dropped to his knee and asked Alison the question he'd been wanting to ask for months. She said yes, and here we are!